We work, Experience and live food
Organize your event at a unique location with endless possibilities
Events
From small to large
Are you looking for a unique place for an event or training? You can always rely on the World Food Center. From small to large. Indoor, outdoor or both. Or view which festivals, conferences and meetings are taking place.
From 10 to 1,000 people
Events, presentations, exhibitions, training courses etc
Multiple locations. Large halls with sub spaces
Indoor, outdoor or both
Optimally accessible by car, train or bus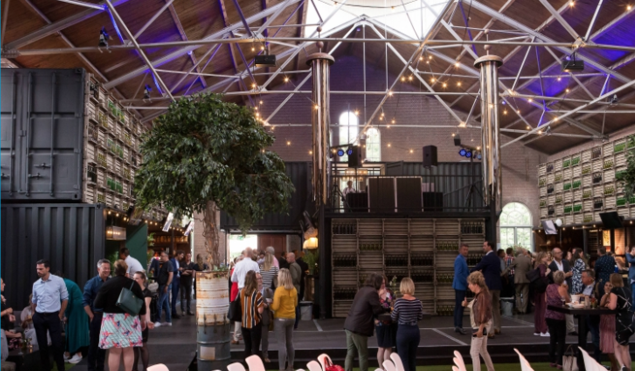 Het silicon valley van de agrifood
in the heart of the Netherlands
Events
Events, conferences and meetings take place regularly
The location for your event
---
The World Food Center is the food meeting place in the Netherlands. There are numerous locations around the site for seminars, congresses, festivals and small gatherings. Make use of professional indoor event locations or opt for an 'unplugged' outdoor experience.
Indoor locations
We have several unique indoor locations with extra outdoor options
---
1. The Mauritskazerne
Atmospheric industrial conference location for events
The Maurits barracks were built between 1904 and 1906 in neo-Renaissance style. The stately entrance, high ceilings and large arched windows give this location a unique appearance. The location not only has an inspiring past, but a story for the future as well.
What you eat and drink here comes from local farmers, bakers and food producers. Tasty, fair, sustainable and future-proof.
Indoor & outdoor options
For groups of 25 to 250 people
With large hall (max 250 people)
12 flexible breakout rooms
Modern technical facilities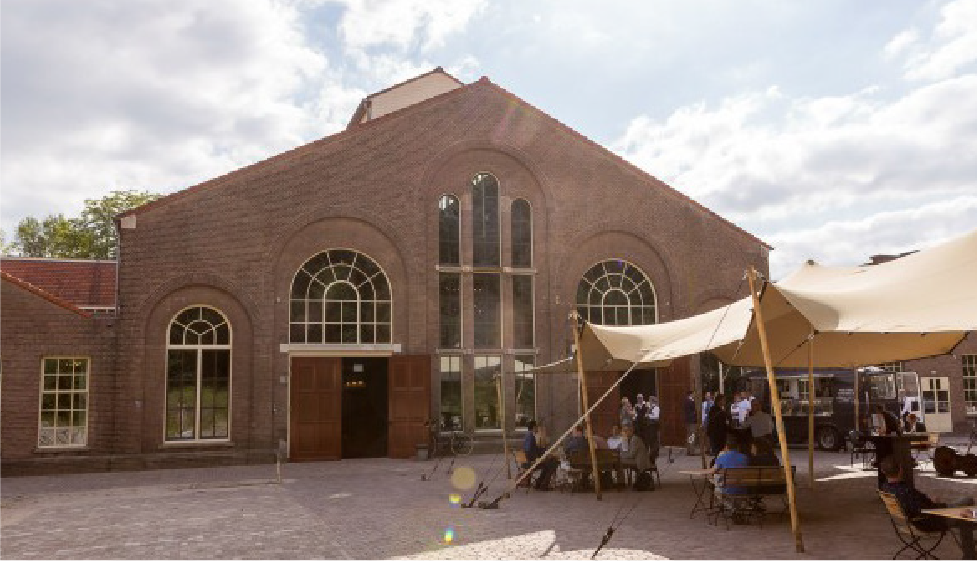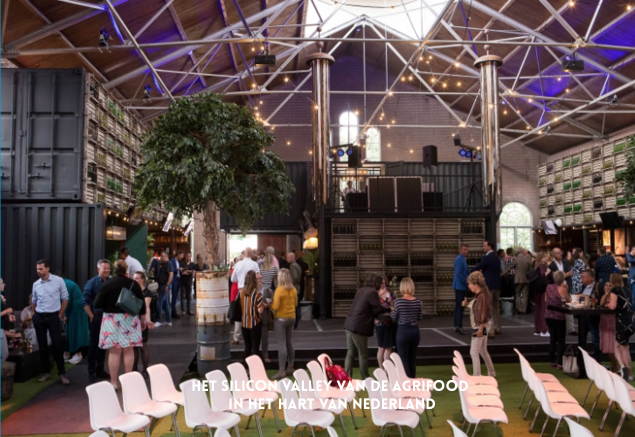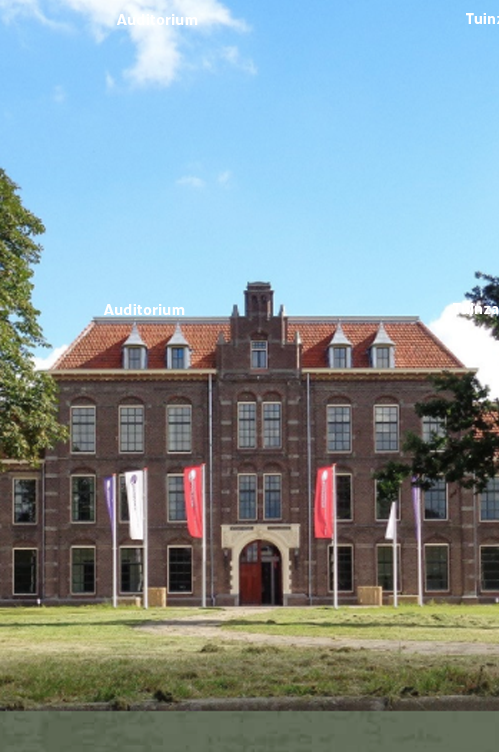 2. Akoesticum
A cultural experience for your food event
Akoesticum is the production and presentation place for music, dance and theater companies in the cultural heart of the central Netherlands. With a beautiful location in the historic Friso barracks, next to the Veluwe, there are fifteen rooms that can be divided flexibly, overnight accommodation and our own catering facilities serving local products. Akoesticum is the perfect location for (multi-day) training courses, meetings and events with a cultural touch.
Everything is possible. Exhibitions, meetings, presentations, debates. Activities/shows are organized at the intersection of science, entertainment and education.
Indoor & outdoor options
Groups between 50 and 1,000 people
Suitable for cultural and corporate events
15 rooms, flexibly arranged
Large and smaller rooms (20 to 250 people)
3. 2. SmaakPark
Surprisingly with sustainable, tasteful and local food
A visit to the SmaakPark is a culinary journey where everything revolves around responsible food. A kind of permanent food festival for everyone who wants to eat tasty, sustainable and healthy food.
The 7,000m2 large park includes 12 cooking locations, of which: 7 food stands, 1 pickle bar, 1 production kitchen, a food lab, a cooking school annex cooking theater, a bar with a view of the stable and 2 fire pits in the garden.
Indoor & outdoor options
For groups from 10 to 215 people
Events for more people possible with outdoor space
1 room with alternative options to the outside
Dinner, lunch, workshop, lecture, dance party or product presentations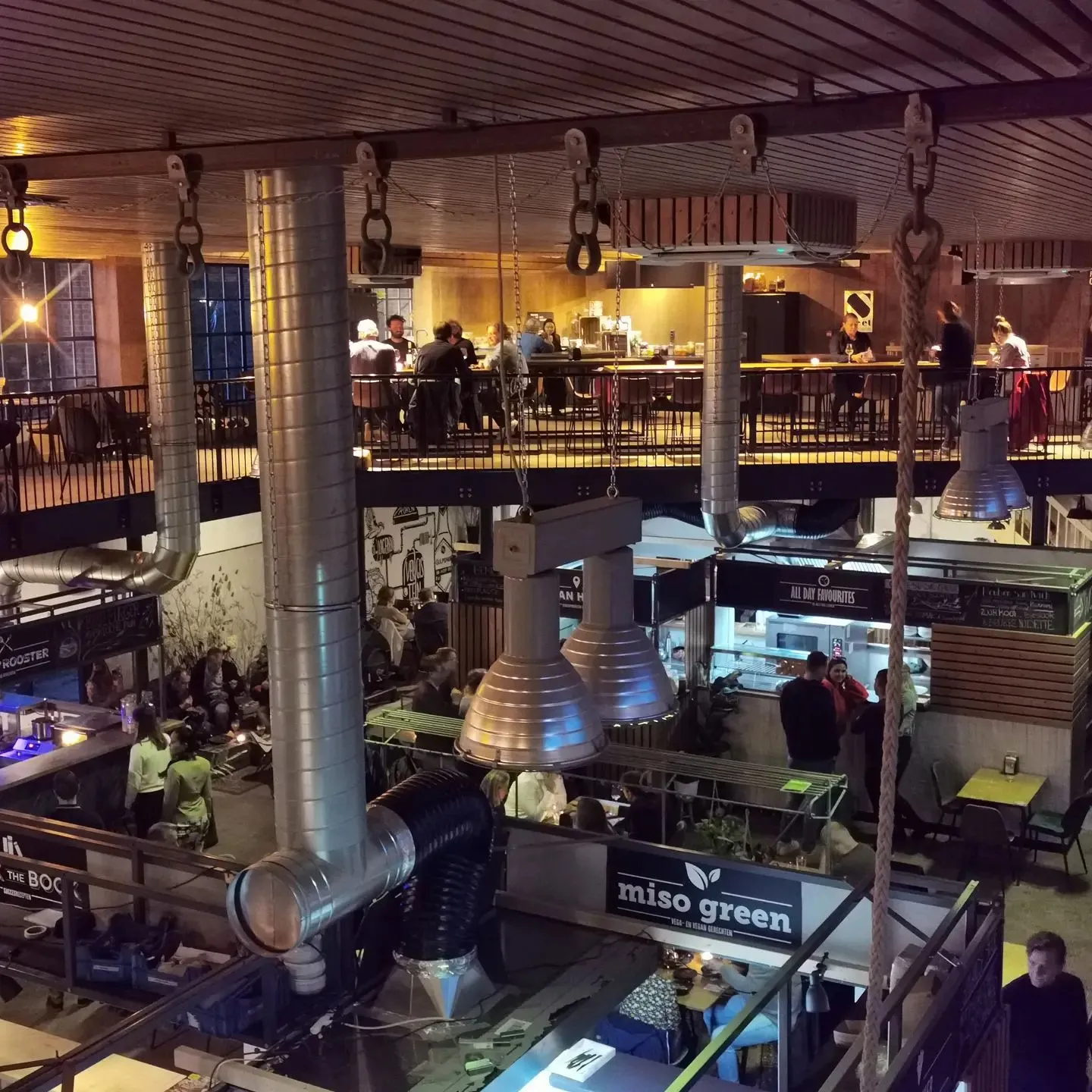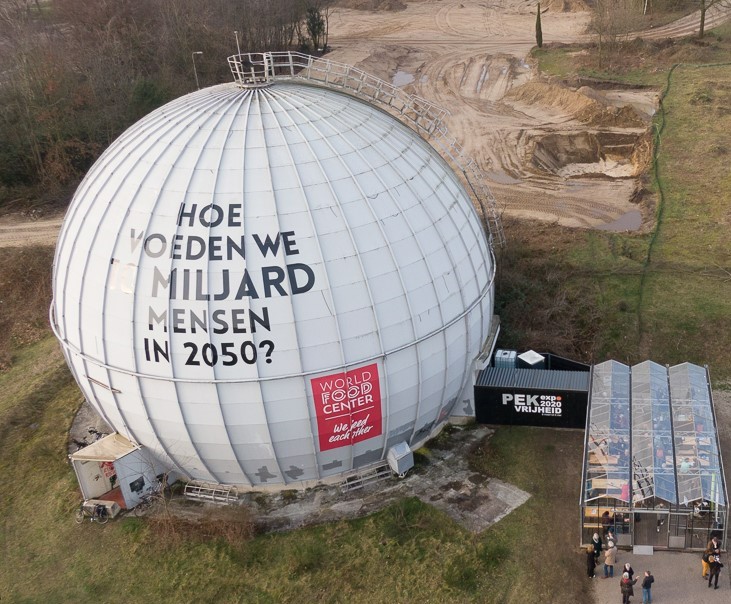 4. The 'Stingerbol'
A unique inspiring building full of possibilities
One of the most striking buildings on the World Food Center site is the 'Stingerbol'. This mysterious spherical building once served as a training center for anti-aircraft missiles and is one of a kind.
Everything is possible. Exhibitions, meetings, presentations, debates. Activities/shows are organized at the intersection of science, entertainment and education.
Indoor & outdoor options
For smaller groups between 25 and 90 people
A unique room with history
1 room with alternative options to the outside
Ideal for exhibitions, presentations or debates
Outdoor locations
There are various outdoor locations on the beautiful green grounds for a great event.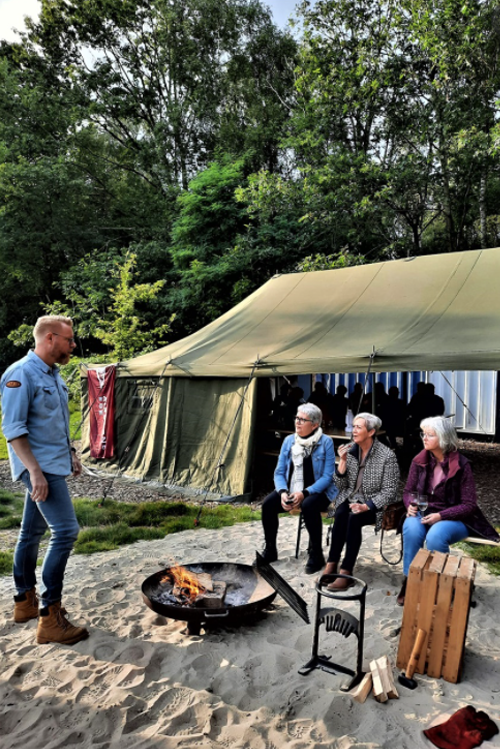 4. smook & smaak
Where food and Veluwe meet
Book your complete BBQ package now. On the Stormbaan, food joy is combined with outdoor living, slowing down, experiencing and enjoying pure and honest. Smook & Smaak is adventurous, connecting and relaxed.
BBQ, food, drinks, campfire. What else do you want?
After a nature walk with a guide, you and your group of friends will work on your meal while enjoying a drink. A nice crackling fire is burning in the outdoor stoves and the atmosphere is relaxed. You enjoy one another's company and to top it all off, you get to enjoy your own home-cooked meal together!
Indoor & outdoor
From 10 to 50 people
Large attractive site with many possibilities
---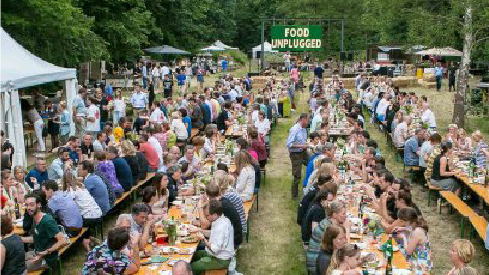 The stormbaan
The obstacle course is a unique place for small-scale sustainable events (up to 750 people), where the old obstacle course elements are still in the wooded landscape.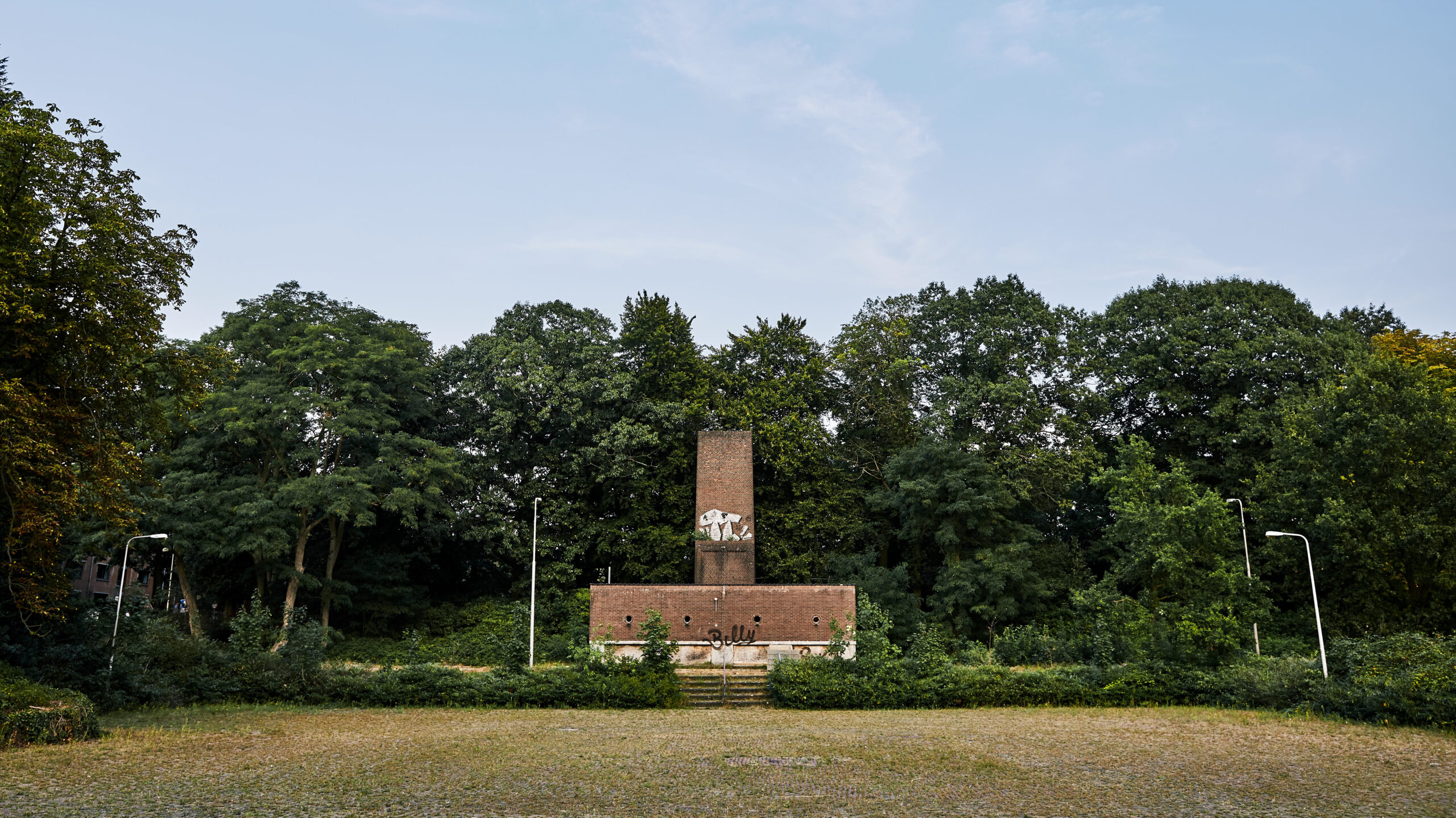 The appèlplaats
The old excercise place between the barracks is a great place to organize small events for up to 300 people within sight of the barracks.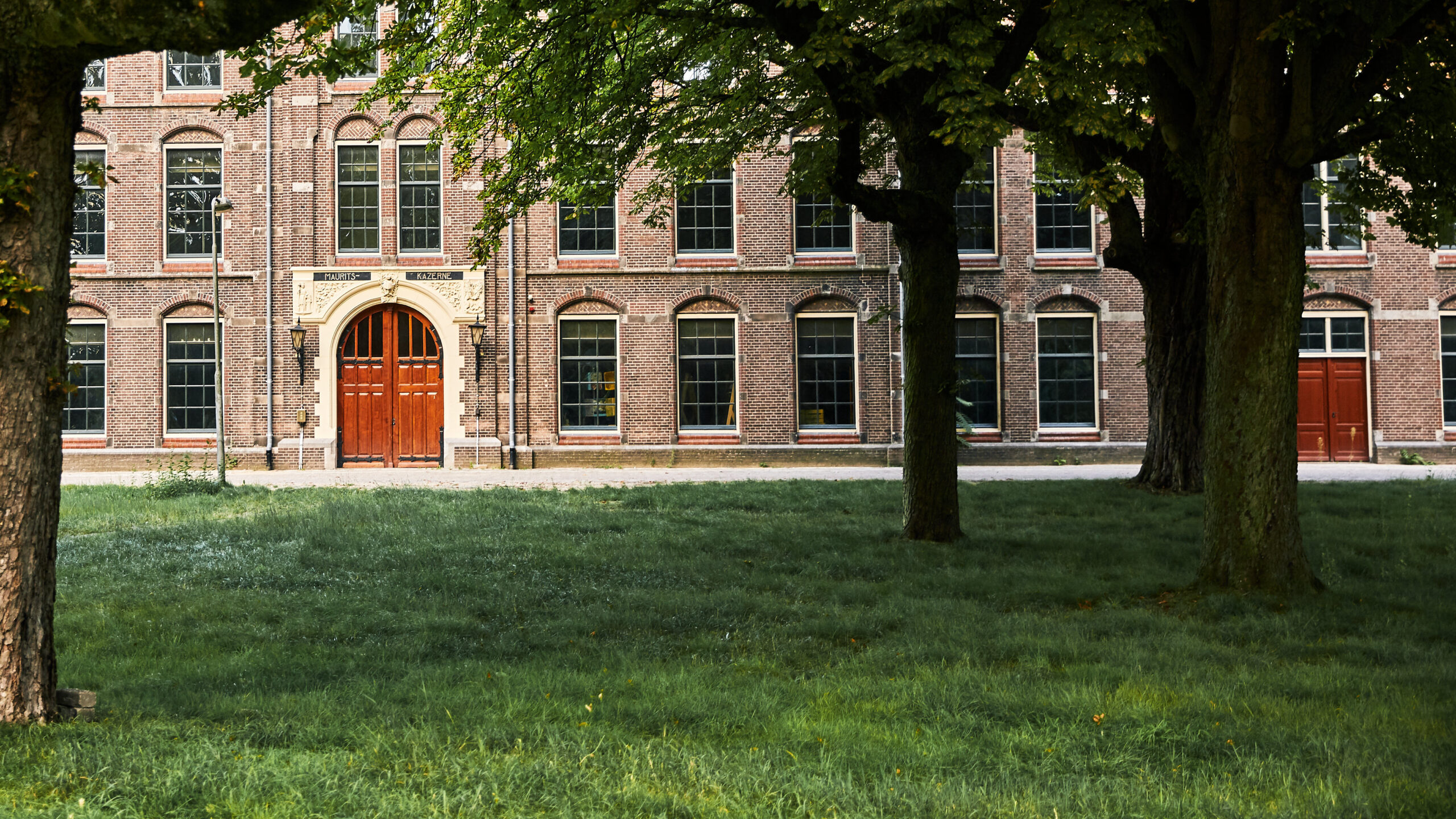 The Frisopark
A beautiful location is available in front of the barracks in the Frisopark to organize larger events (up to 700 people) within sight of the barracks. Due to construction work, this location is currently unavailable
Plan
The Veluwe literally flows in to the World Food Center! The beautiful green surroundings are a frequently used location for successful food events such as FoodUnplugged, Störrig and Eten op Rolljes.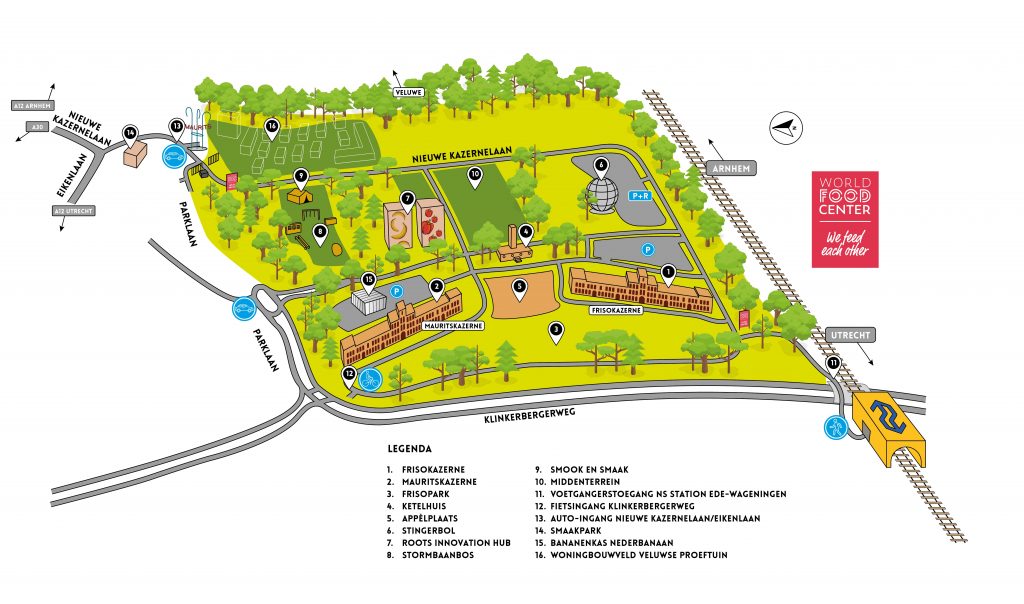 Would you like to know more?
We are happy to give you a tour and then tell you all about the possibilities

Contact me
Please leave your details and we will be in touch as promptly as possible.
The World Food Center
Live, work or settle in a unique place in Foodvalley
Living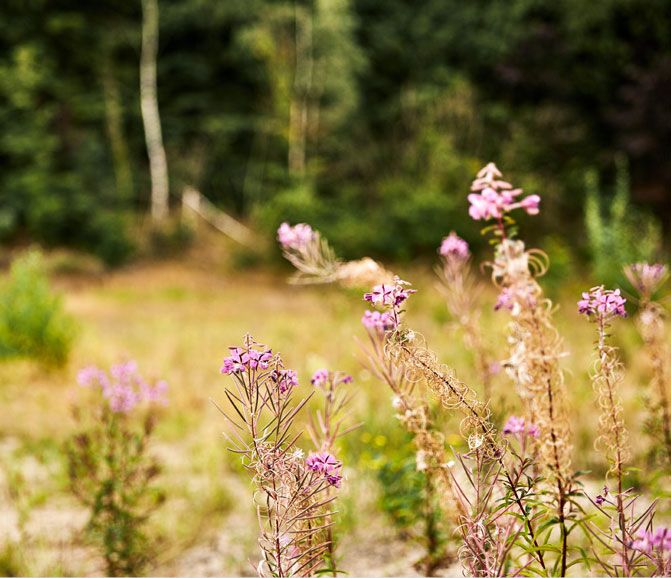 Choose for a healthy and happy lifestyle and come and live at World Food Center!
Working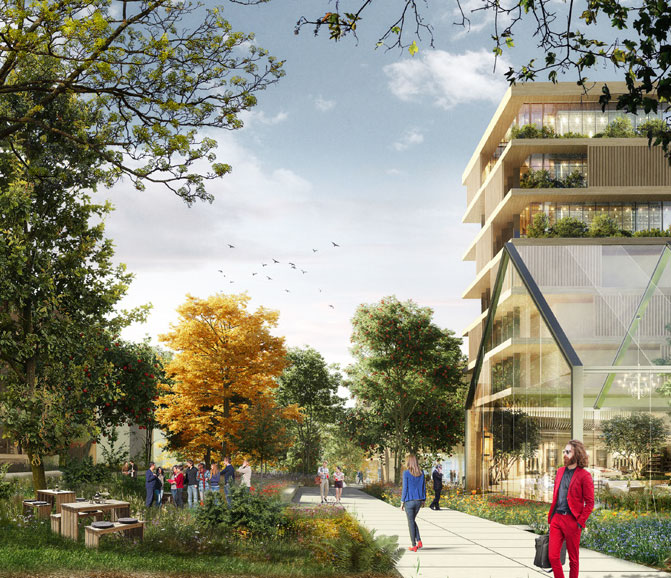 The ideal location for innovative businesses in the agrifood industry.
Experience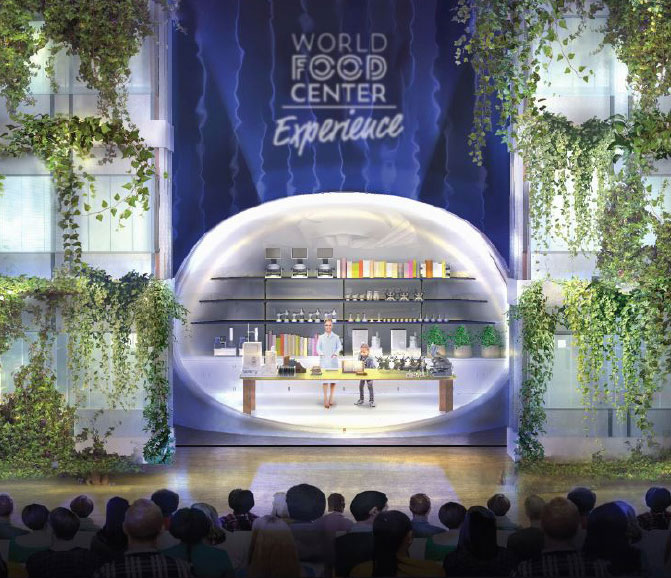 A unique themed attraction to engage people in our everyday food.
Newsletter
---
Stay up to date and receive our newsletter every month
Powered by Events Manager