Our core values
At the World Food Center, it's all about food. The World Food Center is the ultimate food meeting place for consumers, businesses, knowledge institutions and governments for inspiration, knowledge exchange and awareness. Our core values are reflected in everything that we do:
Adventurous discovery
Connecting openness
A healthy path to the future
ADVENTUROUS DISCOVERY
The World Food Center is a true place of experience for users and visitors. An environment in which the beauty of the Veluwe, the prominent military heritage and the cultural offering pave the way for inspiration for self-development, (economic) growth and innovation. Adventurous discovery means to experience, to discover for yourself, to learn in a playful manner, to be open to new experiences. In a nutshell, we offer a unique, adventurous food experience that promotes healthy and sustainable eating for everyone.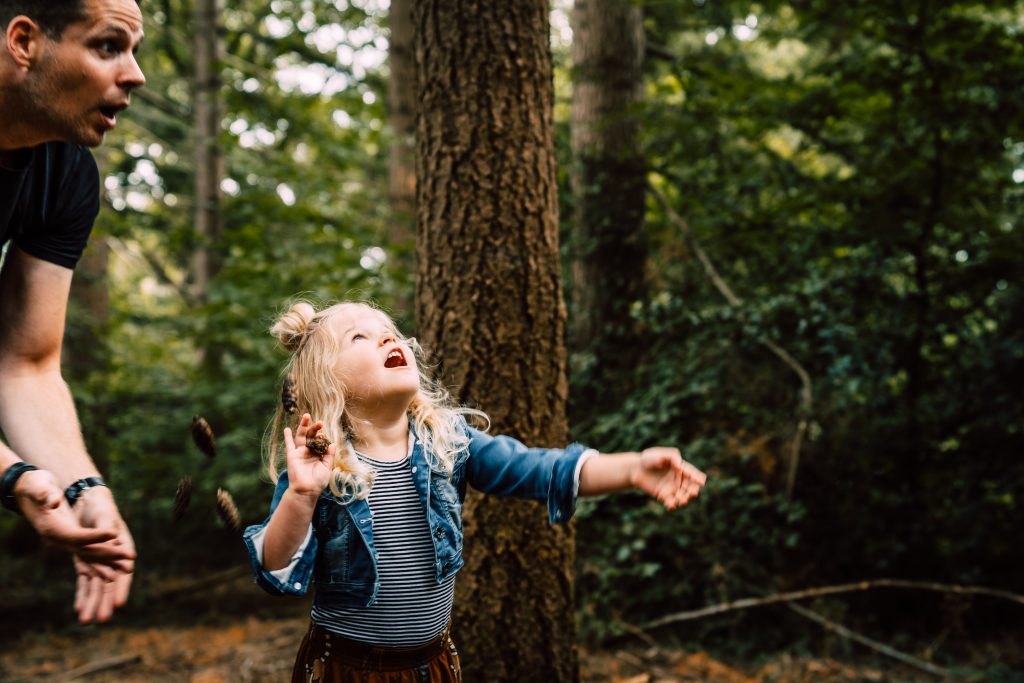 The World Food Centeris the ultimate meeting place for people and organisations from the Netherlands and abroad to gain inspiration and exchange knowledge in the field of food. It is a business location and an international display window with showcases where foreign delegations can experience the innovative power of the Netherlands. And thus, there can be cross-pollination to encourage further growth and increasingly successful business.
At the World Food Center Experience, we informally raise consumers' awareness of every aspect of our food. By engaging consumers in food in a way that is adventurous, we can help to change their insights and action perspectives and in so doing, make them part of the solution.
For residents, the World Food Center is a green area distinguished by unusual architecture in a forested setting in which food plays a central role. A place where people can live, work and engage in leisure activities in relaxed surroundings.
CONNECTING OPENNESS
We are open to all who are a part of the food system. We value everyone's opinion and treat it with respect. Whether you are an organisation, resident, tourist or student, everyone is welcome at the World Food Center. It is through this conviction that we bring people together and encourage them to take more responsibility and to find answers to our food issues together – we feed each other.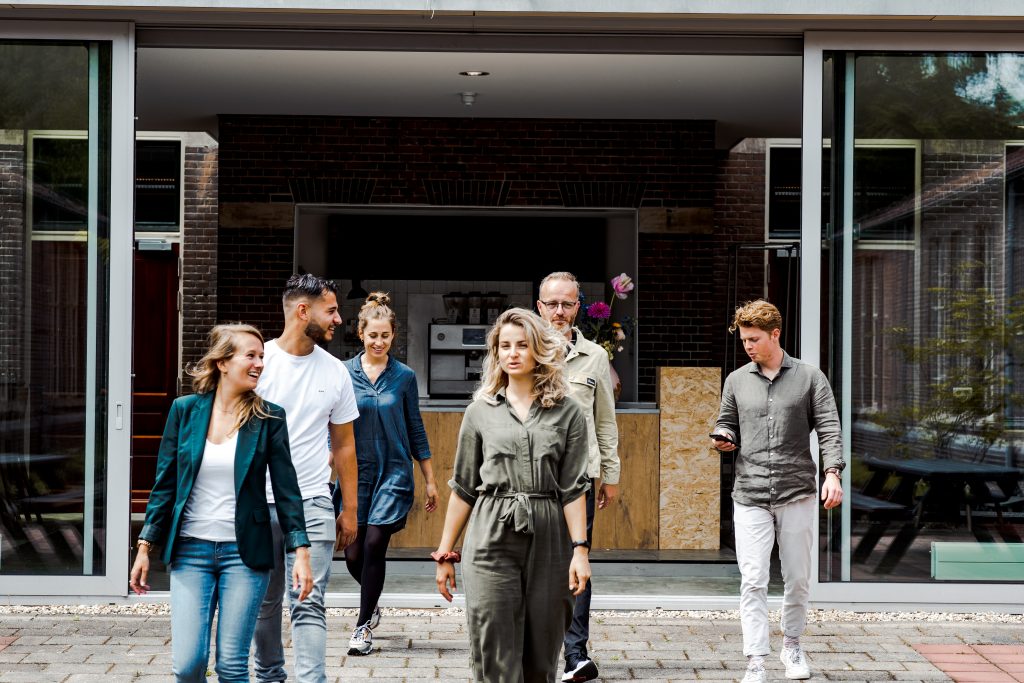 The World Food Center connects consumers and organisations. Through this connection, we can share our knowledge with everyone who is seeking solutions to our food issues. Businesses, knowledge institutions, NGOs and governments work closely together at the World Food Center. Plus, we involve consumers too. The Center allows everyone, whether from home or abroad, to see and experience all aspects of our daily food.
The World Food Center is strategically located in the Food Valley region, adjacent to Ede-Wageningen railway station. Users live, work and stay at divergent locations across the site, where they can come together easily thanks to connecting routes. Inspiring food events, debates, seminars, conferences and temporary initiatives help to stimulate even more interaction.
We see the same openness in the area. We are building in way that is friendly, accessible and people-oriented, and making sure that nature is a part of it. A design that opens up to its surroundings – a beautiful, natural place with the Veluwe as its backdrop. A place where you can live, work and stay in a way that is relaxed.
A HEALTHY PATH TO THE FUTURE
Through the World Food Center, we want to focus on a healthy future for everyone. That's about more than just eating healthily and exercising. It is as much about sustainable business growth, social interaction between users and space for development. In a nutshell, despite their diversity, all users in the area have one thing in common – a focus on sustainability, innovation and health. Because food is about so much more than just feeding people..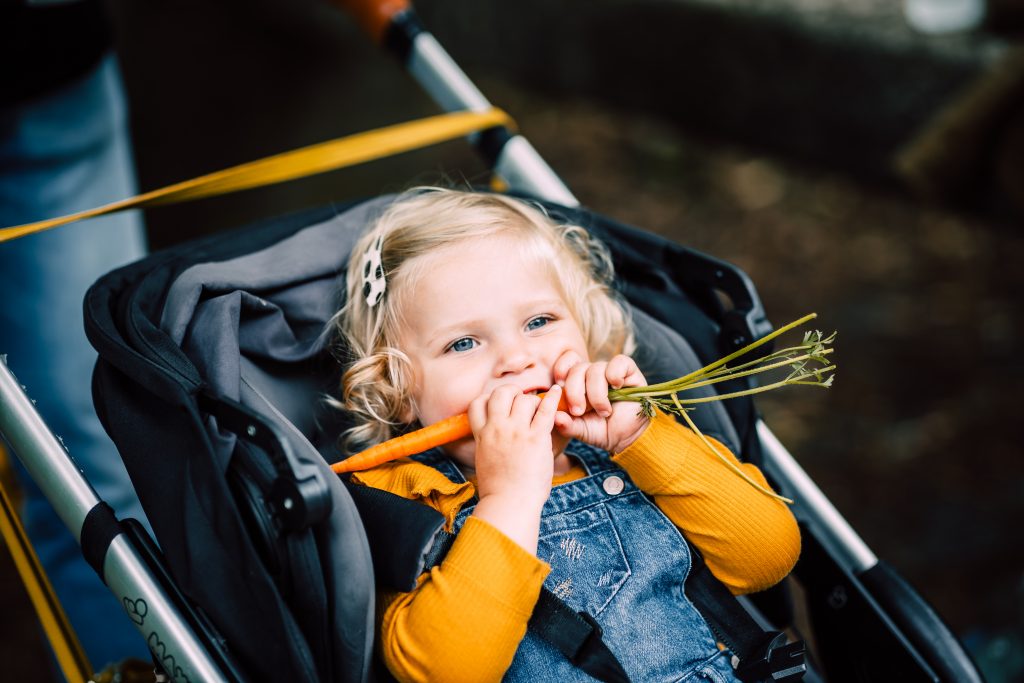 The World Food Centeris an inspiring environment that invites participation and co-creation. It is a place where governments, research institutes, innovative companies, NGOs, young businesses, incubators and accelerators can come together Jointly, they work on answers to food issues for a healthier future.
Consumers have a key role to play in a healthy future. How can they contribute themselves? The World Food Center Experience is specifically for them. And more specifically, for young children – after all, if you learn young, you do young too.
Last but not least, the World Food Center is a great place to live. A place where you can meet with others easily, with ample opportunity to eat together, play sports and enjoy the natural surroundings.
Newsletter
---
Stay up to date and receive our newsletter every month